JUNE 2022

Private tours have begun for the season. If you have a group of 2-10 people who would like to sign up, please email greenestcitywalks@gmail.com to schedule for you and your friends or family this summer. Minimum one week required for booking. I look forward to wandering green paths around town with you soon! : )

The Greenest City Walking Tours are for locals and travelers who want to explore the grassroots of a city striving to be the greenest in the world, and people who want to get off the tourist path and into the places & spaces that truly make it easier to be green in Vancouver.
If you love walking, taking in beautiful views, hearing stories of inspirational people and ideas, and you really dig all things sustainable, then these are the tours for you!
Come on out and see how the work of resiliency is being done by the hands of many, how far we've come, and where we've yet to go.

Featured tour:
The Grassroots to Resiliency
This 4 hour tour showcases a broad range of green initiatives, weaves together elements of Vancouver's goals as a green city, and highlights the people power it takes to get this stuff done.
On this tour you will:
see community gardens and urban farming, plenty of green architecture and urban planning,
alternative energy solutions, many beautiful views and inspiring projects come to life
travel through a handful of neighbourhoods, and a couple of commercial and light industrial districts you may be missing on the tourist path, or your local daily route
learn from some stories of the people behind all the positive change going on in Vancouver
More information on this and other tours ->


Meet your Greenest City Walking Tour host: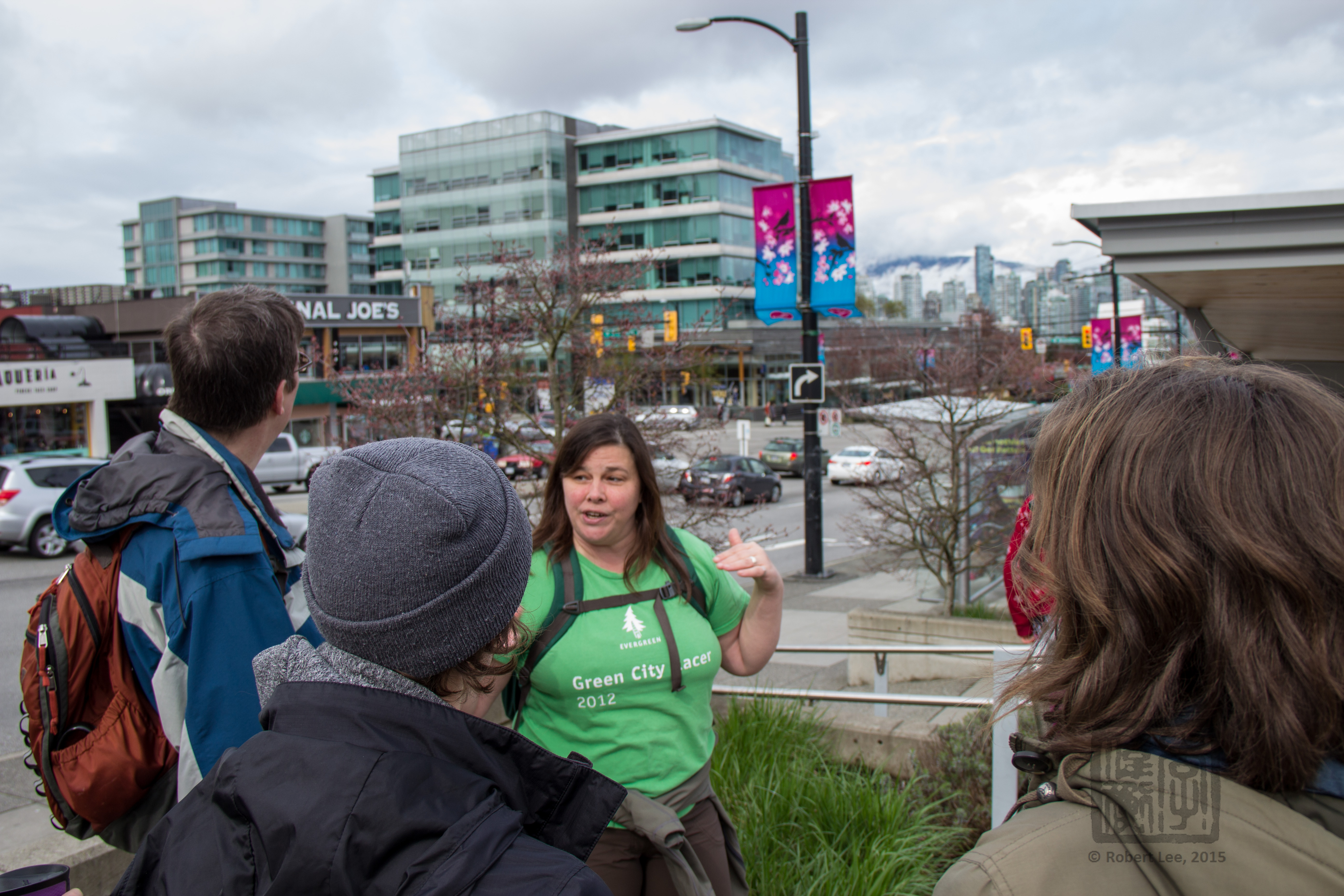 Kathy is an active citizen of Vancouver who is passionate about all the amazing green initiatives going on in this town, and the people power it takes to get things done. More
"What a truly informative, remarkable, enjoyable eco friendly walking tour! I will let my friends and family know about this fun healthy way to see how green Vancouver's foot print is! Great walking shoes are a must!" Gail Borwick, Retired ECE