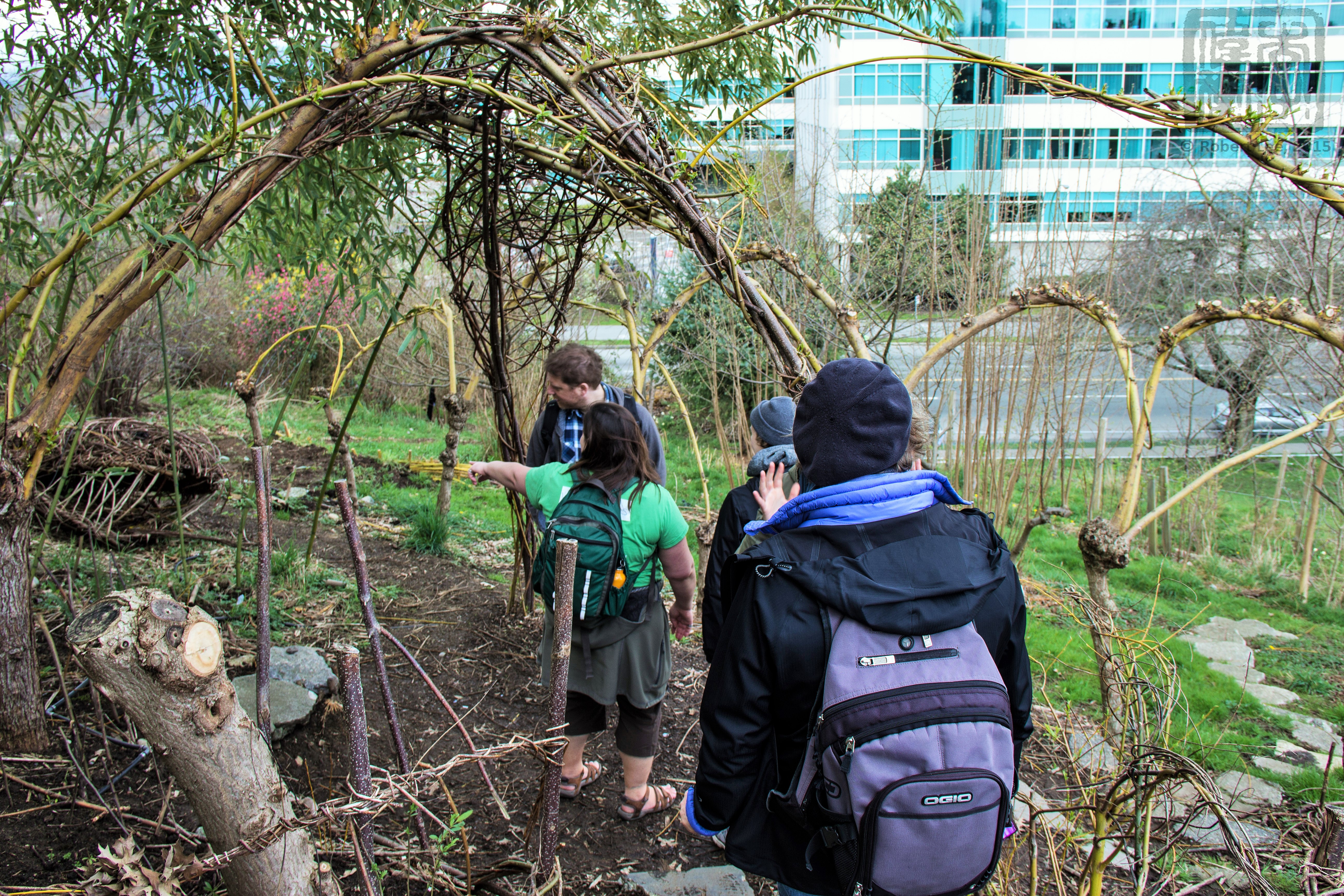 Thank you for your interest in signing up for one of the Greenest City Walking Tours!
Let's make sure you are aware of the fine print details before you make it official:
Terms & Conditions
Please remember that tours run on time, as scheduled, rain or shine, and be sure to prepare for your comfort either way, including comfortable footwear for a long walk.
Be sure to bring water and snacks to keep you hydrated and energized!
Tickets are only valid for the specified date and time for which they have been purchased. When you purchase your ticket, please review all booking details to ensure that they are correct.

Tickets cannot be refunded, exchanged, or rescheduled within 48 hours of your tour start time.

We limit the number of participants to 10 to ensure a quality experience for everyone, and to be mindful of the neighbourhoods we travel through. We may cancel any tour that fails to attract minimum enrollment. If we cancel the tour a full refund will be provided.
Participant Waiver and Release of Liability
Greenest City Walking Tours makes every effort to make sure your tour is a safe and enjoyable experience; however, you understand and agree that the tour may involve crossing streets, walking through parks and gardens, alleyways, stairways and driveways and you knowingly and willfully accept these risks and take complete and total responsibility for your behaviour, well-being and health during the tour.

Our walking tours move at a moderate pace and our tour leaders reserve the right to request that anyone should leave the tour, at any time during the tour, if they feel the tour participant is incapable and/or if a tour member's continued participation will jeopardize the individual involved or the group. Refunds are not given under such circumstances, though we will help you get to the next available transit stop to get you safely back to your accommodations.


All Terms and Conditions, Waiver and Release of Liability apply to each tour participant once the ticket has been purchased. By purchasing a ticket you have read and agreed to all of the terms, condition, waivers and disclosed liabilities.